AFFORDABLE

PRICES

FRIENDLY

& TIDY

WORK

GUARANTEED

LATEST

TECHNOLOGY

HAVE YOU BEEN WONDERING ABOUT HOW TO REPAIR AND REVAMP YOUR WOODEN FLOORS?
Perhaps your Bexleyheath, DA7 home used to have carpets but now they've come up and the floor underneath has seen better days. A professional Bexleyheath floor sanding company will provide all the services you need to return your floor to its absolute best. We are dedicated to providing this service and urge you to get in touch.
We set our stall out from the first. Our company name – The Bexleyheath Floor Sanding Company, DA6 tells you all you need to know. We are dedicated and passionate about wooden flooring in Bexleyheath domestic and commercial properties.
We want to ensure every wooden floor exposed is looking its absolute best and use our 19 years of experience to provide only the highest levels of customer service and finish to our client's floors. We're not afraid of a challenge and even the most damaged floors can be restored and given a second chance.
HOW DO WE STACK UP ?
​
It's one thing us telling you we're dedicated and professional but where's the proof. We believe our Testimonials pagebacks up our claim and we also have an in depth Gallery showing off some of our previous work. For your peace of mind we've also got insurance to the value of £ 5million in place and only employ experienced professionals.
We also have membership to some key industry organisations as well as larger business organisations. This not only shows our reliability and integrity but gives us scope to improve our services with input from other successful business people. We're members of:
· The National Wood Flooring Association
· The Federation of Small Businesses
· The Guild of Master Craftsmen ​
· A Junckers Approved Maintenance Contractor
DEDICATED TO EVERY JOB
Whether you've a small terraced home or a massive conference centre our Bexleyheath floor sanding experts want to work with you. No floor area is too small and we are dedicated to offering the same levels of service however large or small your wooden floor is. Our services range from simple sanding jobs to full restorations and everything in between.
All our customers benefit from a free on-site consultation with quote included to begin with and are left with a completed project and a free cleaning kit for maintenance when we leave.
For more information about our Bexleyheath floor services simply continue to browse our website or get in touch today.
Latest News, Recommended Articles & Tips
Refinishing a hardwood floor hidden under carpet
Many homes have hardwood floors hidden beneath carpet. There was a period in the 60s where carpeted floors became hugely popular and many carpets were laid on top of perfectly good hardwood floors, so there are loads of houses with hidden hardwood floors waiting for some floor sanding and polishing to bring them back to life. Here we consider the steps to refinishing a hardwood floor that is hidden under carpet.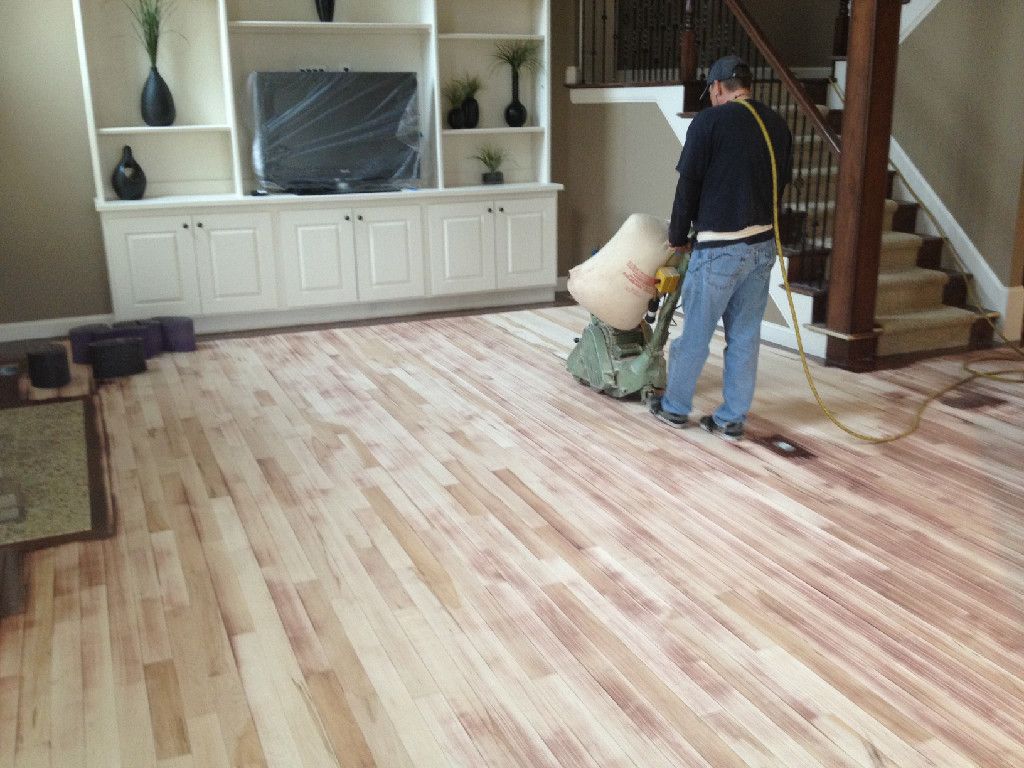 Locate and check the hardwood floor
Most importantly you need to have an existing hardwood floor that is in a condition fit for repair. You need to pull up your carpet to check this but should do so carefully in case you want to replace it. Consider where old chimney stacks sit and check these areas for fire damage and hidden concrete hearth bases as these are the most common limiting factors in rejuvenating a hardwood floor under carpet.

Remove the carpet and foam
Next, you need to remove the carpet and the foam padding. Take out the carpet staples and remove any nails or staples that are in the wood. Take care not to damage the wood further in this process.

Install edging for any remaining carpet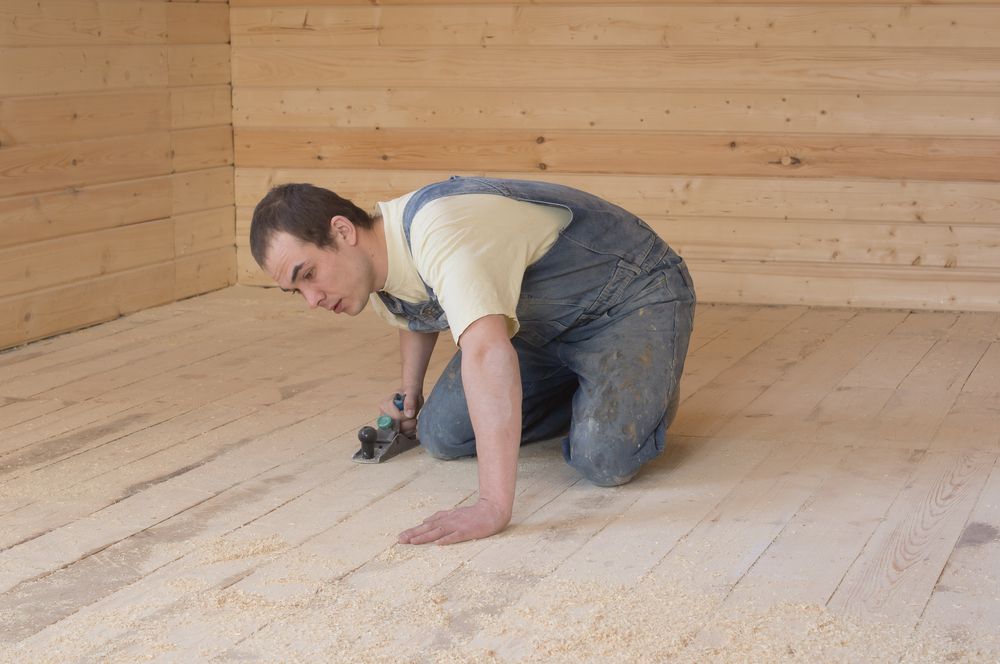 You will need to edge any remaining carpet to create a boundary up to which you treat the hardwood. Creating a boundary will make the sanding and polishing easier and will also make it easier to protect any remaining carpet that you wish to keep, so do this before you begin sanding and polishing the hardwood floor.

Sand your floor
You should then begin floor sanding with good ventilation. This will enable you to take a few millimetres off the boards and bring their natural beauty out again. If the wood has been painted or treated as it often has then you may need to sand deeper to bring the natural colour out. You should start floor sanding with a coarse grain and work down to a finer grain that smooths the wood out beautifully.

Stain the floor
The final step it to treat or stain your floor to protect it. Choosing the right stain is important and you should always test it on a small area that will be out of sight before you do the whole thing. This will make it easier to change if you have a change of heart about the colour or depth of the stain. Use a few coats of the stain to achieve the best result.
For Exquisite Wooden Floors Call 020 3151 7930 Now
Bexleyheath Floor Sanding