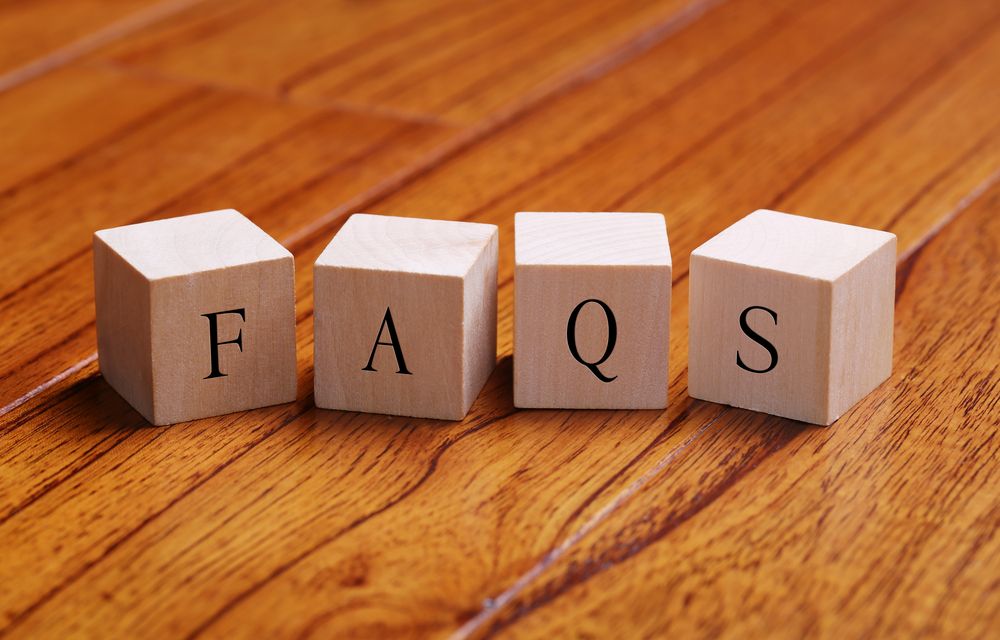 faqS
Have you still got a burning question or two about the floor sanding services we offer in Bexleyheath in DA6? We regularly have customers asking us the same questions, so have decided to put together this collection of the most commonly asked questions to save you some time. If you still have queries after then don't hesitate to get in touch.​
I'M NOT SURE MY FLOOR BOARDS ARE REPAIRABLE - HOW CAN YOU TELL?
We genuinely believe that all the wooden floors in Bexleyheath deserve to be repaired and we have worked on jobs where the state of disrepair is significant. One of our management team will provide you with a free on-site assessment and will judge the degree of disrepair. Our expert floor sanding specialists can and will work with floors in all states and can utilise their skills to renovate floors of all standards.
SHOULD GAPS BETWEEN MY FLOORBOARDS BE FILLED ?
Yes they should. Gaps in your floorboards can cause all kinds of trouble from losing bits and bobs to creating those noisome squeaks and creaks! As part of our service we offer all our Bexleyheath customers a floor filling sealant made from resin, slivers and silicon. It plugs the gap and provides a smoother surface for sanding and finishing.​
IS THE SANDING PROCESS AS NOISY AND DUSTY AS I'D IMAGINE ?
Thankfully not! We utilise the latest floor sanding technology so our Bexleyheath customers can enjoy a trouble-free experience. The machinery we use is renowned for being dust-free and the noise levels are kept to a minimum too. Any dust that is produced is cleaned away before we leave so it won't cause you any bother.​
HOW LONG DOES THE PROCESS TAKE ?
We estimated one day for sanding and another day for finishing. This is for an average domestic sized room and of course would increase for larger or multiple rooms. Our assessor can give you an exact estimate for your space when they visit your property. Our sanding process takes a day on average and then our Bexleyheath wooden floor experts in DA7 utilise the second day for applying your chosen finish.
WHEN CAN I START USING MY ROOM AGAIN ?
We recommend you leave the room for up to 24 hours after finished. Our wooden floor experts will provide you with a personal estimate once they finish the job but your floor will need time to cure and dry so leaving the right amount of time will result in a longer-lasting result for your floor.
DO YOU USE ANY CHEMICALS ?
We avoid toxic chemical substances at every stage of our process. Your choice of floor finishes will be from our range of eco-friendly stains, seals and finishes so you don't have to worry about nasty chemicals. We also ensure all our products are non-allergen too.
ARE YOU AVAILABLE OUTSIDE OF OFFICE HOURS ?
Our office is open for enquiries from 8am to 6pm on weekdays and 10am to 5pm on Saturdays. We are able to work around your office hours for business contracts as we understand the importance of fitting around your busy schedule and this is something you can discuss with our team when you call. We try to ensure all our Bexleyheath customers have a time allocation which works well for them.
WHY SHOULD WE CHOOSE YOU OVER OTHER COMPANIES ?
We believe the secret to our nearly 20 years in business is our passion for the wooden floors of Bexleyheath. We believe no floor is beyond repair and utilise our specialist skills to repair and renovate as many floors as we can to the highest quality. You may find cheaper alternatives but it is very unlikely you'll get the same level of service, care and the same quality of finish.
We are dedicated to our customers, whether there job is large or small and believe this dedication is shown in every aspect of what we do.
HOW DO I KEEP ON TOP OF MY FLOOR MAINTENANCE ?
All Bexleyheath Floor Sanding company customers are provided with a Wood Floor Cleaning Kit so the day to day maintenance can be managed. We also recommend you have your commercial property floor polished annually and your residential floor polished at least bi-annually. With these measures in place your floor should remain in tiptop condition.
As mentioned if you do have more questions don't hesitate to get in touch.
​